Camden County Developmental Disability Resources
WHO WE ARE
Camden Co. Developmental Disability Resources (CCDDR) was created to provide for the employment, residential, and related service needs for Camden Co. persons with developmental disabilities. Our Service Coordination staff assist persons served in meeting their personal needs and goals and in obtaining the greatest degree of independence and inclusion possible in everyday community life. 
If you know someone that needs our assistance, please have them contact us at (573) 317-9233.
OUR CORE VALUES
We believe that our community thrives when all individuals become capable of participating in the spectrum of community life;
We respect and promote the recognition of individual dignity and self-worth;
We promote accountability to taxpayers with respect to the prudent use of tax funds and accountability to clients and family members with regard to the effectiveness and quality of services funded and/or provided.
We promote the concept of individual self determination in planning and implementing services;
We recognize the value and synergy of partnering with affiliated agencies in working to better the lives of persons with developmental disabilities.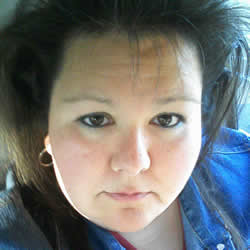 On Wednesday, November 22nd, 2017 our dear friend and Office Manager, Gigi Maha, passed away suddenly. Everyone at CCDDR is deeply saddened by Gigi's passing. Gigi was the voice of CCDDR, cheerfully and professionally answering phones. Her smiling face greeted everyone who came by the office. Gigi will be missed by co-workers, clients, and community members.
Please join with our prayers for her family and take a moment to remember all the good things she brought to CCDDR. A memorial service will be held in the spring and details will be posted later.
Friends have already established a Camp Wonderland Scholarship Fund in her honor. Donations can be made to the fund via Arc of the Lake-- PO Box 1055 Osage Beach, MO 65065. Please make checks payable to Arc of the Lake with Gigi Maha Scholarship in the memo.